Congratulations to Professor Aleksandra Vojvodic who has been promoted to the position of Associate Professor of Chemical and Biomolecular Engineering. Prior to this, Aleks was the Skirkanich Assistant Professor of Innovation.
Aleks received her MS in Physics from Lund University in Sweden in 2004 and her PhD from Chalmers University of Technology in Sweden in 2010. Her research expertise focuses on sustainability and energy, energy conversion and storage, chemistry of materials, catalysis, batteries, fuel cells & atomic modeling. She was recently featured on the cover of the Spring 2019 Penn Engineering Magazine.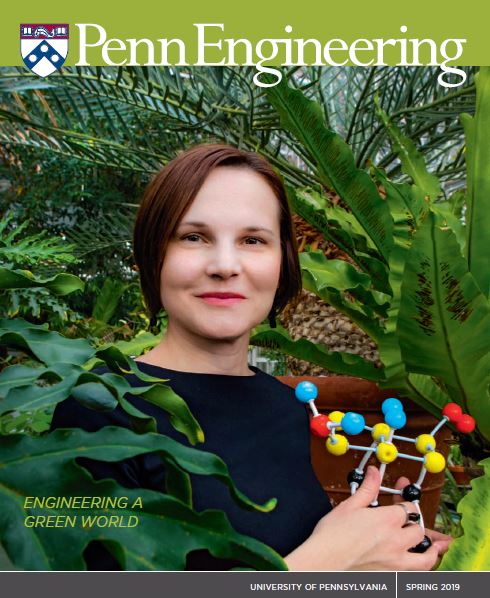 You can learn more about Aleks and the work her lab does here.