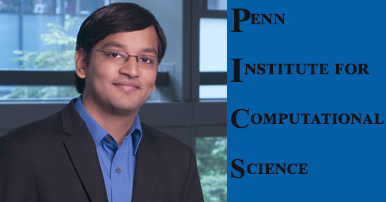 Congratulations to Professor Amish Patel who has been promoted to Associated Professor of Chemical and Biomolecular Engineering. Amish is a core member of the PICS faculty whose research focuses on achieving a molecular-level understanding of solvation and transport in aqueous and polymeric systems. Prior to his role as an Associate Professor at Penn Engineering, Amish was the Reliance Industries Term Assistant Professor of the Department of Chemical and Biomolecular Engineering.
Amish received his Bachelors of Technology from the Indian Institute of Technology in 2001 and his PhD in Chemical Engineering from the University of California Berkeley in 2007.
You can learn more about Amish Patel's lab and the work they do here.